Go paperless with your BC Hydro bill
Pay your bills and monitor usage by getting started with MyHydro
These days, many of us are doing more tasks online, like shopping, banking, and connecting virtually. If you aren't already, you can also manage your BC Hydro bill online too.
With added convenience and zero paper waste, it's worth making the switch to online billing.
Benefits of secure online billing
Compared to paper billing, online billing via your MyHydro account offers these benefits:

Get your bill faster, making it easier to manage your budget.
Receive an email notification when your bill is ready. This includes the bill amount and due date if you have a residential or commercial standard account.
Check your balance or pay your bill via your computer or mobile device.
Increase the security of your bill information.
Decrease your impact on the environment by going paper-free.

Other benefits of your MyHydro account
Track your electricity use and cost at any time, so there are no surprises.
Access your bill 24/7 with up to three years of billing history to view or download.
Explore convenient bill payment options, such as pre-authorized payments directly from your bank account, or an equal payment plan.
Set up optional usage alerts and bill reminder emails.
How to switch to online billing in two steps
Switching from paper to online billing is fast, easy and free. Here's what you need to do:
1. Create a MyHydro profile.
To create your MyHydro profile, all you'll need is your name, email address, and to create a password and security question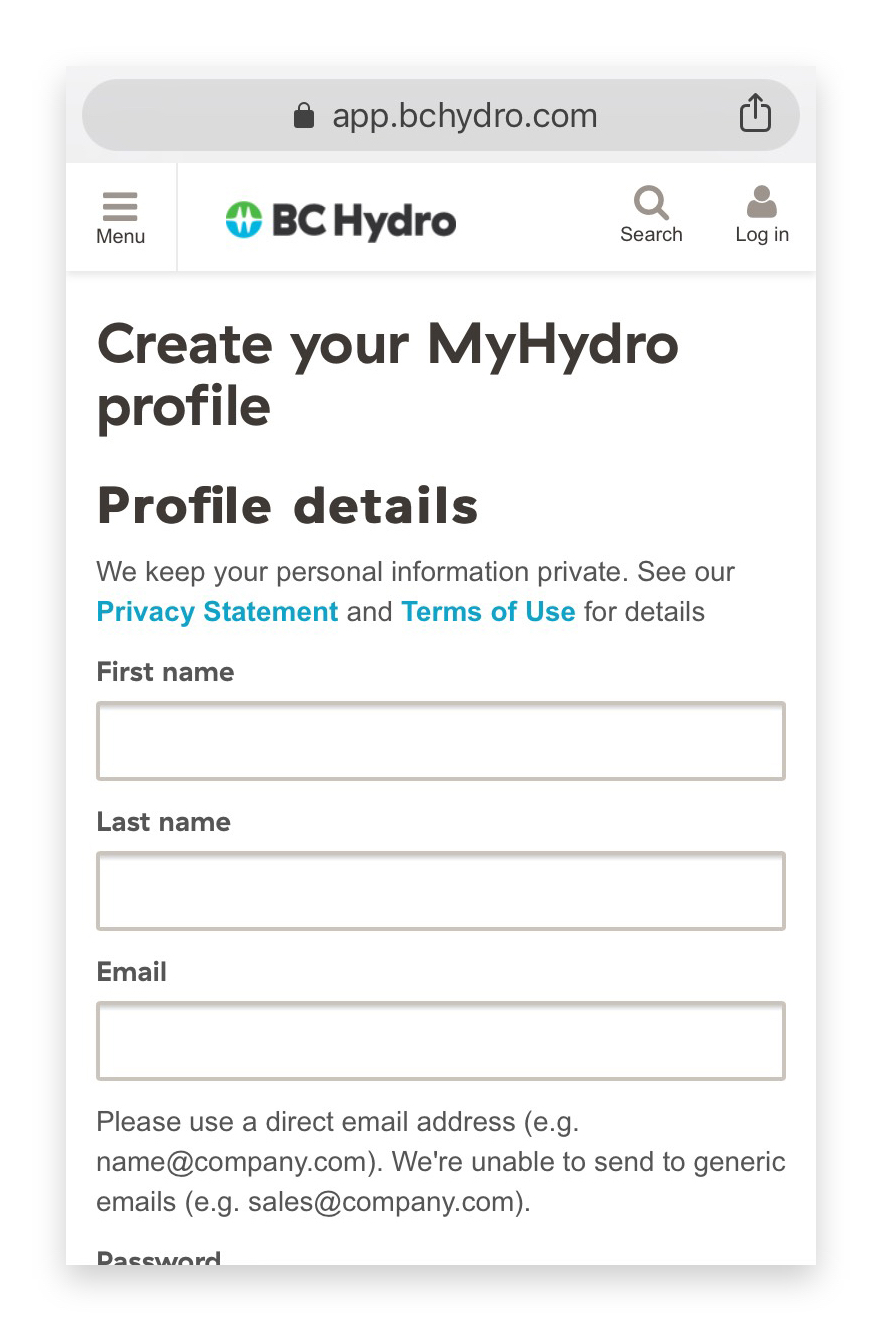 2. Link your account.
Grab a copy of your most recent BC Hydro bill so you have the information you need.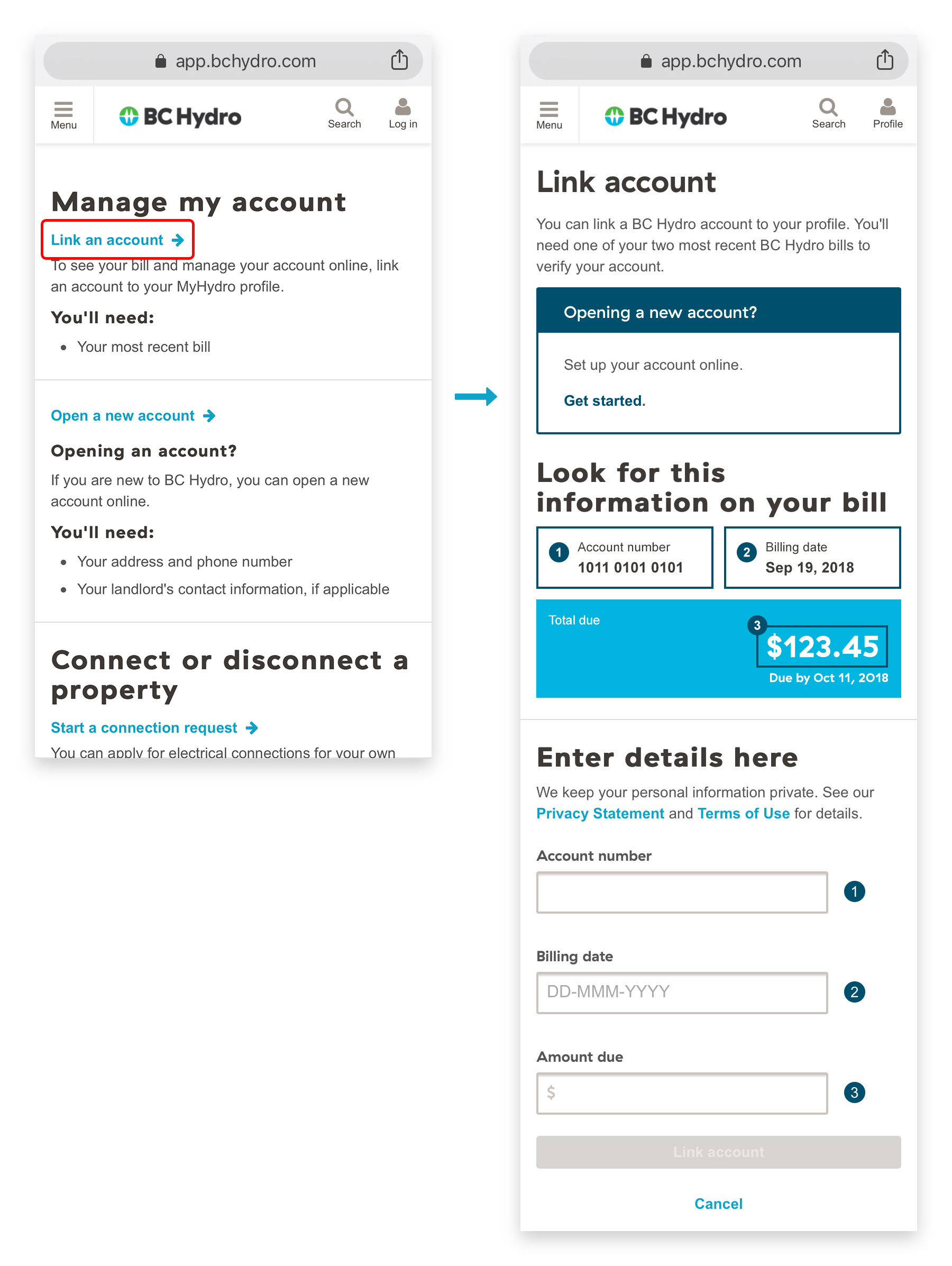 Then, you're done. You'll automatically be set to receive your bill online.
If you need help
If you're having trouble with the process, contact our customer service team at 1 800 BCHYDRO (1 800 224 9376) and we can help you switch to online billing.